Reveal a fresh, radiant smoothness of skin!
Cleans pores and dirt, balances oil
Formulated with powerful antioxidants likegreen tea extracts, Vitamin E and Glycerin, this mineral-rich detoxifying mask helps to remove blackheadsand minimize enlarged pores. It also deeply moisturizes and enhances radiance, instantly reduces puffiness, sagging, expression lines, and other visible signs of aging that can contribute to loss of facial definition.
Spin out the paste and apply to the face.

Apply evenly to the face and leave it on for about 10 minutes.


After it dries, rinse with water.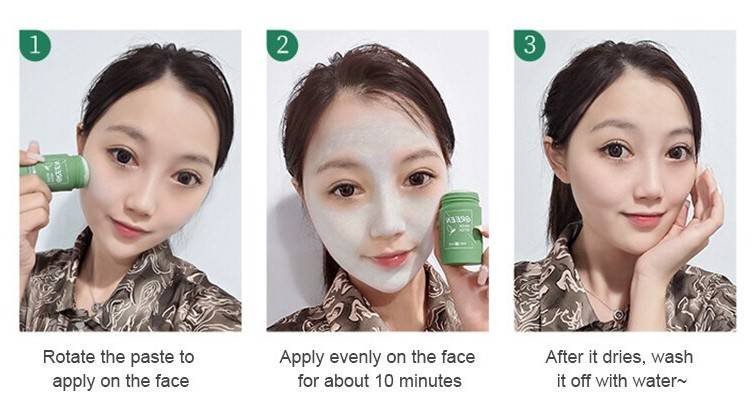 REGULAR CARE
LET THE SKIN BREATHE FREELY
1.Oily skin: Recommended use interval is 2-3 times a week.
2.Dry skin: Recommended use interval is 1-2 times a week.
3.Mixed skin: It is recommended to use 2-3 times a week for T zone and 1-2 times a week for U zone.
4.Normal skin: Once a week is recommended.
The product adopts a rotating head design, which is more convenient to use and not easy to get hands dirty.

The texture is fine and smooth, easy to apply.

Moisturizing, effectively reduce blackheads, control oil, improve facial dullness, and brighten skin tone.

Small and light, easy to carry.

Suitable for all skin types.

Suitable for family, tourism, business travel, etc.
Haven't had the chance to use this one yet, but it's sister product, the green tea mask works wonders! I'm sure this one will work just as great.
Love it! Easy way to apply a mask without the need to get any on your fingers. No need for applicators or cleaning up afterwards. My face looked brighter after
Received item and it looks as described, will update after use. Thank you seller